Fangirl Friday
Welcome to Fangirl Friday!
ARCs:
'End of Days'.
Oh my gosh.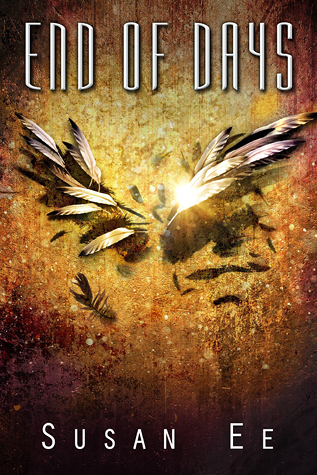 I have this baby. At home. Right now. It's on my bookshelf. I'm waiting to finish my current books to reach it. Oh my god. I love this.
I love this so much. This is my first tangible ARC. Why do I love this? This seems to prove...my ability as a book blogger. I know that makes me sound weird.
But I've always wanted an ARC. I got an e-ARC of 'None of the Above' by IW Gregorio. (Yup.) And I have another ARC.
But this one...
It seems more to me. A print ARC. SO SPECIAL. SO IMPORTANT.
Very important.
This is the reason why I started book blogging.
Not the book specifically.
But a print ARC.
I can't wait to get to it.
Cover Reveal:
Look at that beauty. Man.
It doesn't look like the other covers, though. It seems...more fantastical? I don't know. It's hard to say. I don't know. The hand seems more realistic. 'Cinder' and 'Cress' have people in it. But this one looks different. I can't tell why. But it's still pretty.
But! (There is always a but.) The apple does represent Snow White. (Aka Winter.)
And the apple. It looks so weird. The purple leaf? Uh...no.
The Best Author I've Met So Far:
SUSAN EE.
Gosh. I love her.
Her characters are good. Her books are good.
But.
What I love is that she GAVE me things FREELY.
Six temporary tattoos. (Of the covers of her books.)
And now...my ARC.
I love that.
So...thank you, Susan Ee! Thank you!
You're the best!