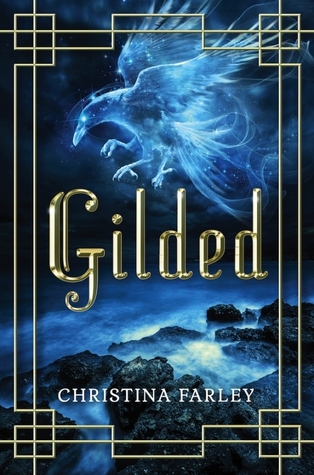 Sixteen-year-old Jae Hwa Lee is a Korean-American girl with a black belt, a deadly proclivity with steel-tipped arrows, and a chip on her shoulder the size of Korea itself. When her widowed dad uproots her to Seoul from her home in L.A., Jae thinks her biggest challenges will be fitting in to a new school and dealing with her dismissive Korean grandfather. Then she discovers that a Korean demi-god, Haemosu, has been stealing the soul of the oldest daughter of each generation in her family for centuries. And she's next.
But that's not Jae's only problem.
There's also Marc. Irresistible and charming, Marc threatens to break the barriers around Jae's heart. As the two grow closer, Jae must decide if she can trust him. But Marc has a secret of his own—one that could help Jae overturn the curse on her family for good. It turns out that Jae's been wrong about a lot of things: her grandfather is her greatest ally, even the tough girl can fall in love, and Korea might just be the home she's always been looking for.
This book has a lot of diversity. It is set in South Korea. It has Korean characters. It has a heroine. (A tough heroine at that.) This is a good, diverse book. The culture of South Korea is part of the setting. The foods. The language. (Some phrases are in Korean. And hankul/hangul is mentioned.) We have the Korean mythology. (Admittedly, it is quite intriguing. The Haemosu and Pricess Yuhwa story vaguely reminds me of Persephone and Hades. If Persephone was strong enough to fight Hades.) I didn't know much about Korean before this book. I knew the language used hankul a combination of phonetics and logograms. I knew of North Korea. And that South Korea had gained help from the Unite States of America. I didn't know much else. This was an interesting book. I was exposed to the culture. The culture of a place I've never been to. It was quite intriguing.
I liked the main character Jae Hwa. She's a tough girl. I mean...wow. Black belt in tae kwon do. Archer. She is a no-nonsense girl. Tough. Brave. I liked that. I like tough heroines. They're special. They're rigid but have good intentions. They're good people. They care about people. Even if you don't see it. (This is the case with Jae. She acts tough but cares a lot about her family.) I didn't like that she started melting with Marc, though. I admit that I like when girls open up to other people. But when it's romance involved...not so much. She could have been better if she had stayed vigilant. She could have been a tough girl throughout. But she fell fault to Cupid's arrow and lost some toughness.
The way it weaves the fantasy and reality is quite good. The demigod Haemosu taking Jae away from reality to 'court' her. You see the fantastical realm of Korea's version of Tartarus/Hell/the Underworld in Haemosu's realm. (Or what I assume is the Tartarus. It could just be a startlingly bleak realm.) It's a magical world. I liked it. And metamorphosis? Cool. Really cool. I would love to transform into animals. Any animal. Ah. That would be amazing. Kind of having a spirit animal but having the spirit animal that is actually you. (Confusing, I know.) But it was quite interesting. I didn't know much about mythology other than the Greek and Roman, and some Egyptian, mythology. It is great to know the myths from Asia and not just the Europe area. (I know Egypt isn't Europe. But it's close. And I know mostly European myths.)
There isn't much plot. It felt like the plot was a bit dull. Not enough action scenes. (There are some, though. But they're quick. Too quick. I prefer prolonged action scenes. Unless they're too long. I'm very picky.) I wanted more drama. More craziness. I got only some. I wanted to know about the myth. About the mysterious society Haraboji and Yomo are part of. Who are they? What are they? You don't get much. And Jae seems to not care about the society, focusing on Haemosu. (Not that I wouldn't do the same.) I wanted more. The plot wasn't much. I felt like it was lacking. It seemed rushed. We blazed through scenes, jumping from scene to scene. I would have preferred if it was slower. Dedicated more time to the scenes. That would have been better for me.
I didn't like the romance. Why? Why does romance always ruin books? Why does it ruin good characters? Jae turned to mush. That's the only way to describe it. She turned to mush. She fell for Marc. Hard. It was...unbearable. I couldn't stand it. She was such a good character. Tough. Mildly rebellious. Kind to her friends and family. Caring even if she didn't show it. Marc ruined that.
I also didn't see chemistry. There is no basis for their relationship. Yet they keep going. I saw physical attraction. Not much else. I was disappointed by this relationship. I actually expected Jae to fall for Haemosu. (Blame 'Cruel Beauty'. Just blame it.) You might know I don't like romance. This is exactly why.
And the ending... It could have led to something interesting. I just felt like the ending didn't work for me. This book could have been a standalone. But it wasn't. I would have preferred if it was a standalone. It could have been better. A happily ever after. No hints. I mean...I didn't have questions like I typically do. I would have preferred a standalone. Not a series.
Cloudy with a 20% chance of rain